Jacinda Ardern, the New Zealand Prime Minister, announced a shocking resignation on Thursday, saying that she will step down for a new leader within a few weeks, as she does not believe she has the energy to seek re-election in the October polls.
Ardern stated during a news conference that her tenure would end on the 7th of February, and that would be the time when she expects a new Labour Prime Minister to be sworn in.
Ardern expressed this as her own decision and expressed the need to do justice to her job requirements, along with the privileges and challenges that come with such a great position. She said "the decision was my own. Leading a country is the most privileged job anyone could ever have, but it is also the most challenging. "You cannot and should not do the job unless you have a full tank, plus a bit in reserve for those unplanned and unexpected challenges."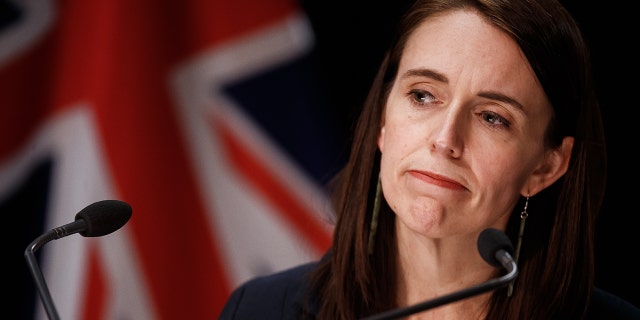 "I no longer have enough in the tank to do the job justice," she added.
It is commendable to know that Ardern was New Zealand's third female leader and one of the youngest leaders in the entire world back in 2017, when she was sworn in as the Prime Minister of New Zealand. Within a year, she had given birth in office, and she was the second leader in this world who could do so.
Jacinda Ardern was re-elected as the PM of New Zealand for a second term in 2020. Her victory was sustained by her government's "go hard and go early" approach to the COVID-19 pandemic, which had witnessed New Zealand imposing some of the world's most strict border rules, tightening the laws, separating the families, and shutting down almost all foreign entries for nearly two years.
Ardern also spoke about the reign of the pandemic, which made her government face a series of hurdles. She spoke about the toll that her job took, which reflected the various crises faced by her government. The pandemic was one of the biggest challenges, along with the 2019 Christchurch terror attack, which led to the deaths of 51 people at two mosques. This attack was a defining moment for Ardern to gain praise for her leadership skills, regarding which her rapid response brought her under the spotlight as a fine leader. Within no time, she introduced gun law reforms, and she wore a hijab as a sign of respect for the Muslim community.
She said, "The only interesting angle that you will find is that after six years of some big challenges, I am human." Politicians are humans. We give all that we can for as long as we can, and then it's time. "And for me, it's time."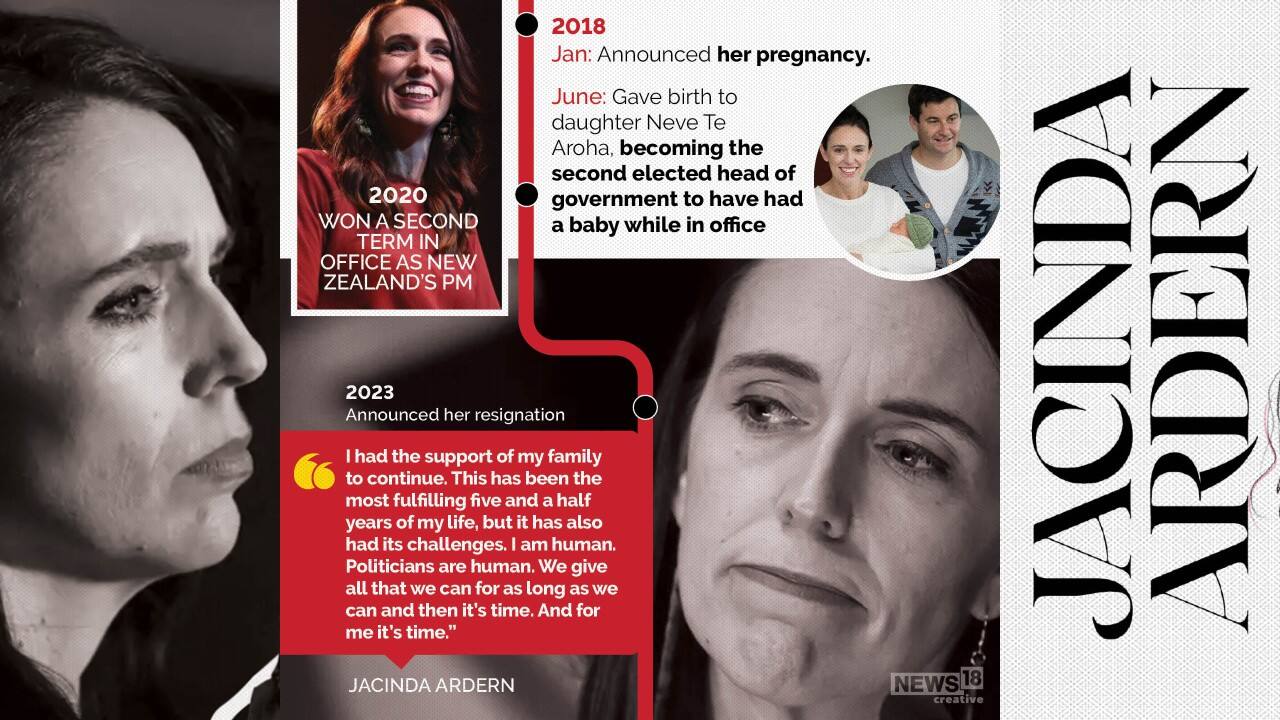 Ardern highlighted the achievements made during her office. Her achievements included legislation on climate change and child poverty. "I wouldn't want these last five and a half years to simply be about the challenges. "For me, it's also been about the progress," she said.
Ardern's resignation was "shocking" but not a complete surprise, according to the views expressed by Bryce Edwards, a political scientist at New Zealand's Victoria University of Wellington.
He said that Ardern is celebrated throughout the world, but her government has plummeted in the polls. Ardern was efficient enough to be called a pioneer in her tenure when she spoke about gender equality and women's rights. This made her even more efficient as a leader, which many of the aspiring females looked up to.
She took courageous and bold steps while announcing her pregnancy in 2018, and she took steps towards enhancing women's ability to balance work with motherhood.
"I am not the first woman to multi-task; I'm not the first woman to work and have a baby; I know these are special circumstances, but there will be many women who will have done this well before I have," she said at the time, with Gayford taking on the role of a stay-at-home dad.
Ardern also aspired to create a path for other women and help make workplaces more open and helpful. In her achievement era, she also stated in an interview that "it was not so long ago that being a woman in politics was a very isolating experience."
Though Jacinda Ardern's impending resignation on Thursday was shocking, it made her take a leave with sparkles everywhere as one of the greatest women leaders in the world.