Sixty-six women and children who were abducted by Jihadi terrorists in northern Burkina Faso, have been freed after 8 long days, as per the country's national broadcaster on Friday. This article covers the kidnapping, and then discusses how Islamist insurgencies in the Sahel region are changing, why they are moving towards newer models of financing – and in what manner that contributes to the larger West-African instability.
Article Overview
Understanding The Incident
The mass kidnapping took place on January 12 & 13 – when armed assailants overpowered women and their children while they were picking fruits from the bushland outside their villages in the district of Arbinda.
The issue soon became one of international concern – and security forces led an extensive search and rescue operation which resulted in them discovering the 27 abducted women, alongside 39 children in a nearby province.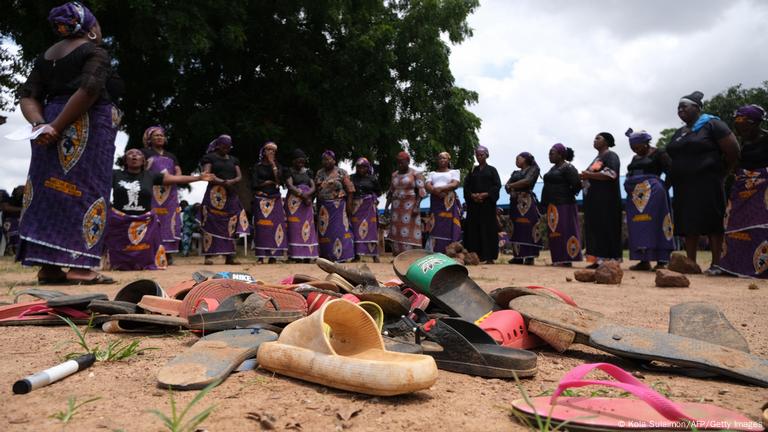 While government sources confirm the information provided by the national broadcaster Radiodiffusion Télévision du Burkina (RTP) to Reuters, they did not provide further details.
Terrorism In The Sahel Region
A kidnapping of such a mass-scale has not been encountered in Burkina Faso before, which is still coming to terms with the rising Islamist insurgency in its region since 2015, that spilled over through the porous border of its neighbor Mali.
Burkina Faso, alongside Mali, Chad, Nigeria and several other countries in North & West Africa, have been involved in a long and escalating insurgent conflict with armed groups that draw links to Islamic State & Al-Qaeda.
This contributes to the instability in the Sahel region – which is an eco-climatic region in North & West Africa comprising of the above countries facing an Islamist insurgency. The region is also marked by food insecurity, rampant climate change, some of the lowest economic growth rates in the world and a continuous political crisis of coups and conflict.
In Burkina Faso, the jihadists have taken control over the country's north region, which is mostly arid in nature, and rural in composition. Here it has been executing hundreds of villagers, and also contributing to the displacement of others.
Recently, they have been cutting off supply chains and blockading regions under their control.
Recent Trends In Sahel Jihadism
Another recent trend in the operations of these terrorists, involve conducting abductions, or more precisely doing kidnapping for ransom (k4R).
The recent mass-abduction in Burkina-Faso surprised international experts, including UN Human Rights Chief Volker Turk who commented that he was shocked that women were becoming targets for these terrorists.
He called this event the first of its kind in Burkina Faso, where the attack was deliberately targeted towards women and children.
Captain Ibrahim Traore, the incumbent president of Burkina Faso's transitional government had the following to say,
"This incident reveals a new strategy by the terrorists. On the military side, our men are determined to confront them, so they are starting to attack innocent civilian populations, humiliate them, and kill them."
Kidnapping Of Women & Children For Terrorism
In this section, we attempt to understand what is pushing the recent trend of terror outfits in the Sahel resorting to kidnapping, especially targeted towards women and children. Many experts have described this as "terrorism thinly disguised as banditry."
While Burkina Faso remains the focus, parallels are drawn from the entire region.
Are women & children easier targets?
In a recent interview with DW, an African Union security expert stated that women and children are becoming easy targets – particularly due to their vulnerability and inability to defend themselves.
Another expert provided data, that in conventional kidnappings, women and children procure higher ransoms. In a country like Burkina Faso, with a male dominated sex ratio and an infant mortality rate of almost 50%, such data makes sense from a psychological point of view.
Women & Children in the Sahel are also victims to terrorism due to the existence of more macro-phenomenon, such as climate change.
According to the UN, the Sahel region witnesses one of the highest rates of global warming – which has been turning much of the terrain inhospitable, and contributing to food shortages.
In such conditions villagers are forced to pick wild fruit, leaves and seeds to sustain themselves – and these roles are usually assigned to women and children.
Many women have reported that venturing into the bush makes them vulnerable to jihadist attacks.
Are the Jihadis growing desperate to create instability?
The latest round of kidnappings by the Jihadis, the scale and frequency of them – all indicate a larger and desperate imperative of adding further chaos to the existing regional instability.
Many experts are coming to the conclusion that out of such desperation, Jihadis are resorting to abductions of women and children, which is otherwise unprecedented, except a few isolated instances in the past.
Usually, men are considered more vulnerable to abductions by Islamists – mostly as a way to absorb them in their insurgent operations.
Local human rights groups are now concerned that this is a new situation that has to be taken in as a security issue. While new in Burkina Faso, abductions of women and children have been going on for quite some time in the region, such as the aforementioned 2014 mass abductions of the Chibok girls in Nigeria, which shocked the world.
Are abductions a better form of terror financing?
According to the African Centre for Constructive Resolution of Conflict (ACCORD), terrorists are switching to abductions as a means of funding their activities.
Much study is being done on this new discovery, with reference to Nigeria which has been one of the earliest victims of such a form of terrorism.
Nigeria based geopolitical intelligence platform, SBM Intelligence, estimates that between 2011 and 2020, Nigerians have paid at least $18 million (about 1,45,75,72,500 INR) in form of ransoms to kidnappers.
In the first half of 2021, about 2371 people were kidnapped in Nigeria, and an amount more than the above was demanded as ransom.
African Union experts indicate that the usual form of financing for continuous operations of terror outfits in this region, has usually been through money-laundering.
However, the governments in this region have recently been making stricter laws pertaining to money laundering – which has sent the militants scrambling for alternative means of financing.
In such a light, abduction, especially in the K4R model, is coming up to be a good alternative for the Jihadists.
Are abductions more efficient for the terrorists?
In a K4R model, the continuing flow of ransoms make it lucrative for all stakeholders. As per an ACCORD report on Nigeria, such a continued flow of ransoms entices private citizens and even security agents to be party to it, in return for a share.
In a situation where military personnel and government officials in fact facilitate the kidnapping operations – makes carrying them out for the Jihadis much easier. Support from the high channels provides the insurgents with logistical support and weapons.
This arrangement also leads to disruptions of intelligence gathering, as many of those who are entrusted in controlling the growth of the Jihadi elements, are in turn sustained by it.
Security responses to such attacks have also not been impactful. Most of the Sahel countries operate on an outdated model of national security that is ill-equipped in dealing with cases of mass abductions. Small-security operations have not been entirely successful against these incidents.
This has led to a reliance on back-channel or informal negotiation methods – which often allow the terrorists to extract their demands in a better manner.
The Jihadis manage to extract such operational efficiencies, and yet gather international concern and attention – which helps them propel their ideological outcomes.
This unique blend of bandit means to fulfill ideological goals is the identity of the recent terror trend in the region.
What Lies Ahead?
The recent situation has been contributing to the ongoing insecurity in the Sahel region.
As per the United Nations, the current Sahel insurgency has killed thousands of people from across the region, and also caused over 2.7 million to flee their homes in the past decade.
In the past, frustration over the authorities' failure to restore security and protect civilians have contributed to military coups in Burkina Faso & Mali – one that contributes more to the instability.
Experts believe that in the decade to come, terrorism in Africa, especially in the Sahel region will see a rise, as the influx of terrorism in the Middle East & Central Asia moves there.
As the insurgency grows in the region, human rights conditions are taking a toll. The Jihadis have undertaken several cases of extra-judicial executions, kidnappings and mass-killings. The security response to it has also threatened civilian life, especially as untrained young men are sent to deal with the terror threat, risking their own lives, and that of other civilians.
The Sahel region is one of those unique conflict hotspots that is shaped majorly by climate change. As climate change increases, the vulnerabilities of the civilians will increase to the threats of terror, the instability of governments will continue, and the terror outfits will rise in numbers, since they will be able to recruit more and more youth who will have no means of sustenance left due to food shortages and land degradation.
In such a situation, the countries who are facing the insurgency need to sustain their anti-jihadi operations, and continue the fight. Military & Security infrastructure needs to be enhanced, and institutions of policy and legal framework needs to be upgraded.
Countries like France & Germany are coming forward in offering help to support this fight. The Sahel countries need to build effective partnerships with them, and gather international support and action in multilateral forums such as the UN and regional platforms such as ECOWAS – if they wish for the growing terror threat to be brought to a check.