After Barcelona's victory against Cadiz on Sunday, manager Xavi Hernandez addressed Sergi Roberto's critics in a post-match press conference. Roberto started and commanded the club in the encounter against Cadiz that took place at the Spotify Camp Nou when Sergio Busquets was sidelined with an injury.
The flexibility of the seasoned veteran was on full show as he not only scored the first goal of the game but also assisted on Robert Lewandowski's second as Barcelona increased their lead in the league to eight points.
What does Barcelona's leader, Xavi say?
At the post-match conference Xavi said, "Sergi always performs in different positions. The criticism of him has been really unfair, among the worst I have seen in my career," he said.
"This is a player who's come through at the club. He performs wherever he plays, he never complains, he's a tremendous captain, selfless, loves the club… I have blind faith in him."
He further added, "I see Sergi Roberto in training, doing well in matches… and yet still he is always criticized. I don't know how. He's a bigger Barça fan than the flag itself. I saw it with Marchena in the national team too. The most unfair criticism that I have ever seen in my career."
After Barcelona's seventh consecutive LaLiga victory, in which they increased their advantage over Real Madrid to eight points, Xavi congratulated Ferran Torres and Sergi Roberto with a thumbs up gesture.
Sergio Roberto has scored three goals in thirteen LaLiga matches while playing for Xavi Hernández. Before to this season, Sergio Roberto has scored only five goals in 208 LaLiga matches. In addition to that, he is the only player in the history of LaLiga to ever score and assist in the same game (221 appearances).
FC Barcelona's recent form
Barcelona has been playing well as of recently, as seen by their 17-game winning streak across all competitions. They have shown off their offensive power, especially with Lewandowski in top form, scoring 24 goals in 29 games. The defence has also been strong, allowing only three goals in the last eight games.
The Blaugrana haven't won a league title in four years, so whether or not they can keep up their recent success is an open question. Barcelona has earned the second-most points in the history of the club through 22 games played in La Liga. By accumulating 59 points and conceding only seven goals, they had the best defensive record in the history of their franchise.
This season's total is tied for the second-best in the history of La Liga and has been accomplished four times, twice by Barcelona and once by Real Madrid. This season's total is tied for the second-best in La Liga history.
The 2010–2011 season, in which Barcelona piled up 61 points through 22 games, is widely considered to have been the club's most successful campaign ever. This season's team has broken numerous records for its defensive play under the direction of former player Xavi Hernandez.
What's Next for FC Barcelona?
Barcelona will compete against United in an important battle for the Europa League away from home in Manchester. Xavi has stated that an injured Busquets would play again after he has received treatment for his injury.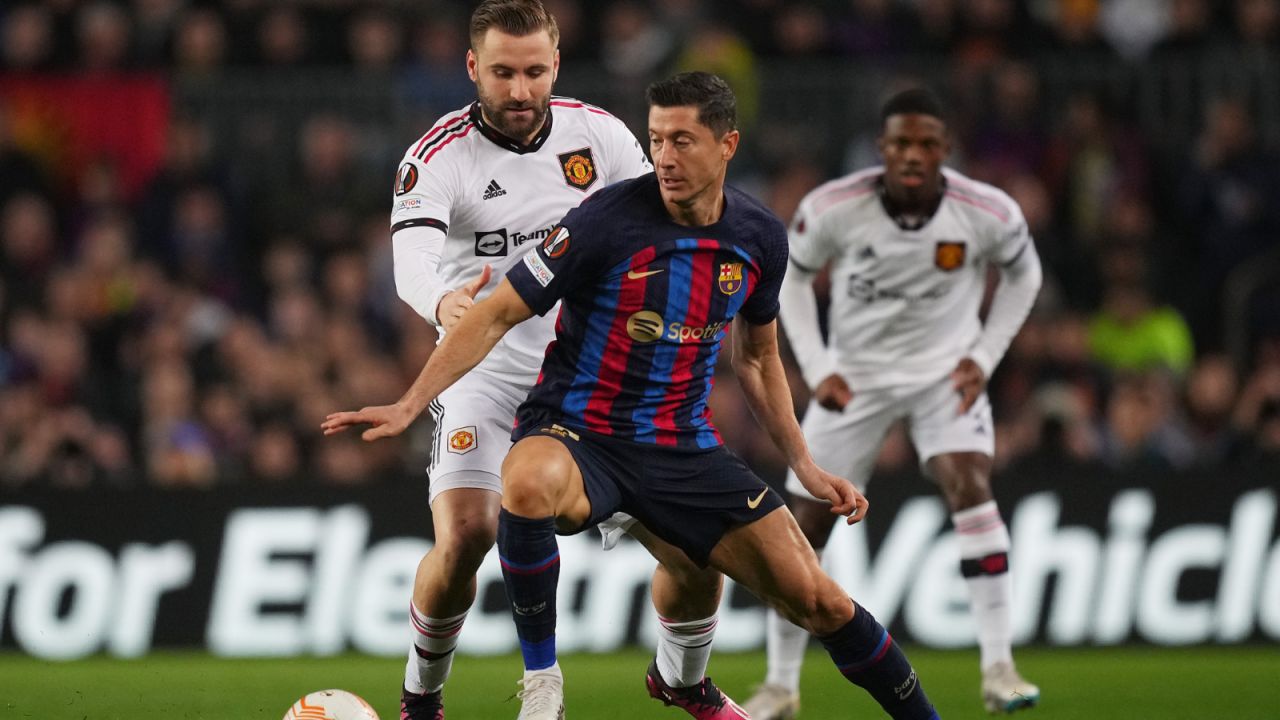 They will miss their midfield superstar Pedri as he came off the field in his last match against United at the Spotify Camp Nou. Will Barca be able to beat United at the theatre of dreams(Old Trafford) or United will continue their winning streak.
Read Next: Gunners' £70m bid for Caicedo rejected by Brighton