A study finds robots could reduce household work and promote gender equality.
A new study conducted by researchers from the University of Oxford and Ochanomizu University in Japan has examined the potential impact of robots on unpaid domestic work. The study published in the journal PLOS ONE, aims to identify whether robots can help reduce the burden of household chores, and if so, to what extent.
The researchers surveyed 29 artificial intelligence (AI) experts in the UK and 36 in Japan to gather their views on using robots in domestic settings. They found that robot vacuum cleaners, designed for household tasks, are the most widely produced and sold robots in the world.
The study discovered that male experts in the UK were more optimistic about domestic automation than their female counterparts, whereas, in Japan, the situation was reversed. The tasks that experts believed could be automated varied greatly, with only 28% of care work, such as teaching children or caring for an older family member, predicted to be automated.
However, technology was expected to reduce grocery shopping time by 60%, according to the experts. Despite these predictions, the study noted that forecasts of robots freeing us from domestic chores have a long history, dating back to 1966 when a household robot capable of cooking dinner, walking the dog, minding the baby, shopping, and mixing cocktails was announced.
Ekaterina Hertog, an associate professor in AI and Society at Oxford University and one of the study authors, commented on the parallels between the optimism surrounding self-driving cars and household robots. She noted that it is challenging to make robots perform multiple or general tasks and that it is more useful to create assistive technology to help rather than replace humans.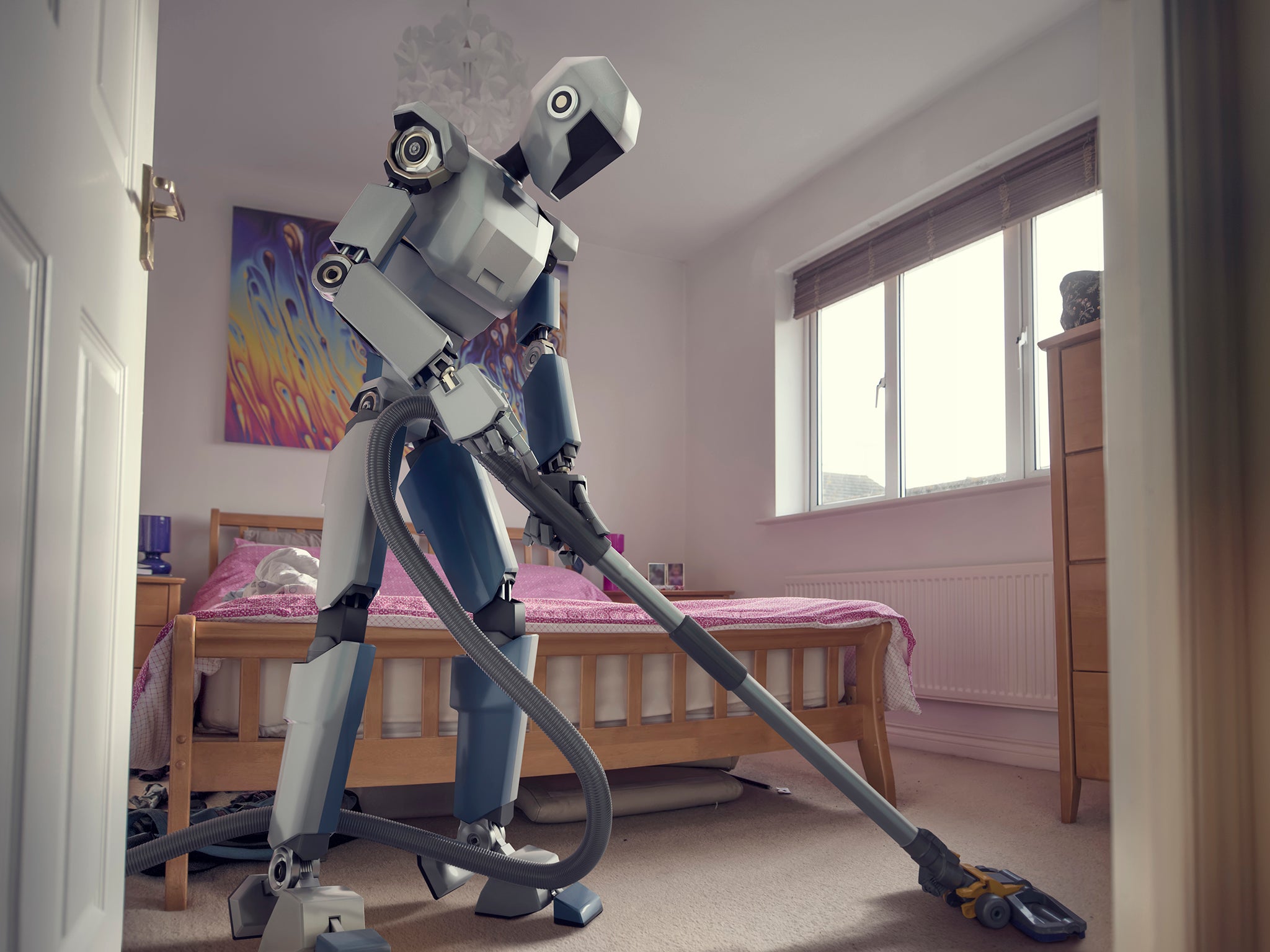 The study suggests that domestic automation could free up a lot of time spent on unpaid domestic work, which could help reduce the disproportionate burden of household work on women. The researchers argue that increasing automation could promote greater gender equality, given that working-age men do around half as much unpaid work as working-age women in the UK and less than a fifth in Japan.
However, the use of technology can be expensive, and if only affordable to a subset of society, it could result in a rise in inequality in free time, Hertog warns. She also stressed that society must be aware of privacy issues raised by smart automation in homes where devices like Alexa can record activities and report back.
Dr. Kate Devlin, a reader in AI and Society at King's College, London, who was not involved in the study, suggested that technology is more likely to help humans than replace them. She noted that creating robots that can perform multiple or general tasks is difficult and expensive, and it is more useful to develop assistive technology.
The study highlights the potential of robots to reduce household work and promote gender equality. However, the cost of technology and privacy concerns should be considered when developing smart automation in homes. The researchers recommend creating assistive technology to help rather than replace humans to ensure a more equitable distribution of household work.