Table of Contents
Just as India's "Operation Dost" to aid Turkey in the wake of deadly earthquakes came to a close, Turkey seemed to violate India's goodwill by bringing up the Kashmir issue before the United Nations Human Rights Council (UNHRC). Moreover, the nation publicly criticised India while supporting Pakistan.
Seema Pujani, First Secretary, Permanent Mission of India in Geneva, used India's right of reply in the High-Level Segment of the 52nd session of the Human Rights Council to reject the statement made by Turkey and the Organization of Islamic Cooperation (OIC) representative.
"Regarding the OIC statement, we strongly disagree with the undue emphasis placed on Jammu and Kashmir, which is an integral part of the Territory of India". On Friday, Pujani issued a statement demanding that Turkey stop making "unsolicited comments" on domestic issues.
New delhi does not appreciate the OIC's "unwarranted references" bringing up Kashmir and letting Pakistan use the organisation as a platform for its own agenda.
Those with glass houses must not throw stones at others: India Scathes Pakistan
India's scathing criticism of Pakistan at the UN Human Rights Council over kidnapping and forcible conversion of young girls is just one example of its befitting reply to the latter.
New Delhi brought to light the oppression of Ahmadiya Muslims, Hindus, Christians, and Sikhs in Pakistan. Balochistan province is not the only region where people have been subject to enforced disappearances.
Seema Pujani condemned Pakistan for its "cruel policy" against religious minorities. "The Ahmadiya community continues to be harassed by the state for merely practising their faith. As a prerequisite to getting a Pakistani passport, the community must publicly disavow its leader", she said, drawing attention to the Ahmadiya group's suffering.
She went on to say that the Christian minority in Pakistan has also been subjected to appalling abuse. It is typically the object of quite severe blasphemy laws. Government "sanitation" projects are explicitly used on Christians. "A predatory state and an inattentive judiciary are aiding and abetting the conversion of underage girls from the community to Islam," the Indian statement added.
Pakistani policy is a leading cause of death worldwide. India's stern words at the United Nations:"Pakistan's policies are directly responsible for the killing of thousands around the world"
India has repeatedly accused Pakistan of aiding terrorist organisations. "(The Pakistani) security agencies have nourished and protected Hafiz Saeed and Masood Azhar for decades," Pujani claimed, and "Osama bin Laden lived near Pakistan's flagship military academy."
Has Turkey Forgotten Operation Dost?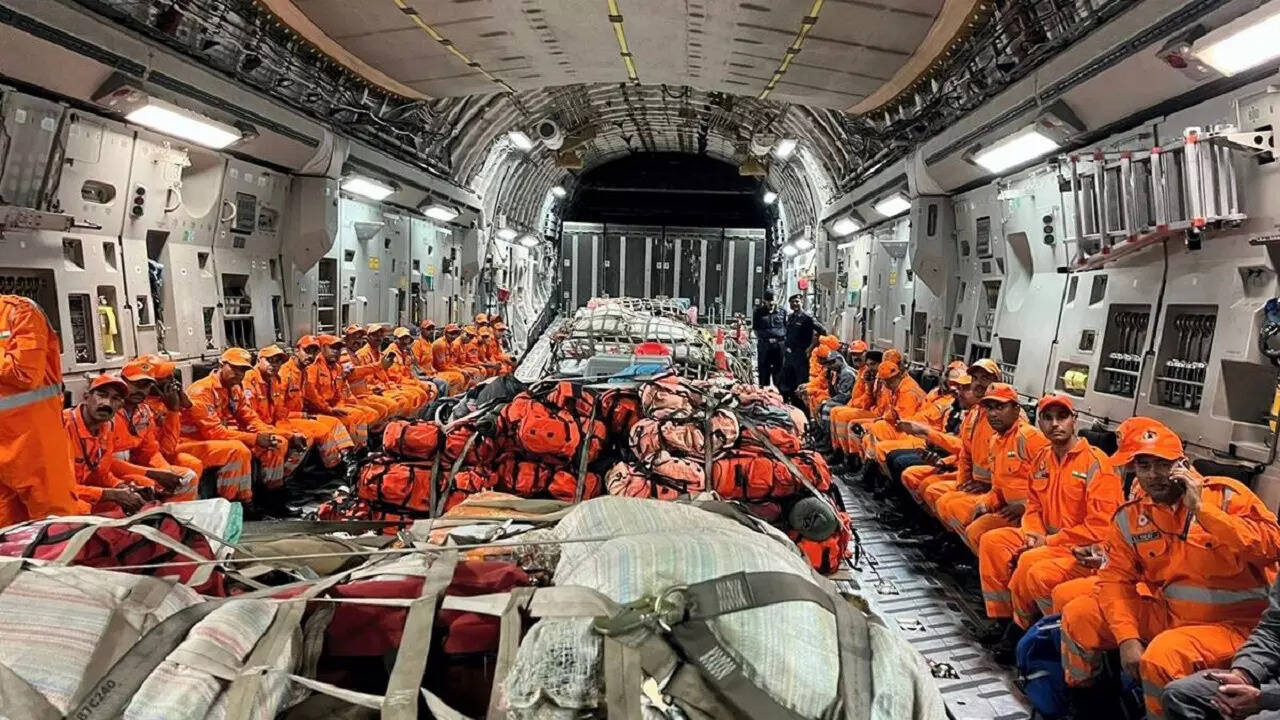 The Turkish support for Pakistan's agenda comes after the devastating earthquake that shook Syria and Turkey which saw the government of India launching an extensive search and rescue expedition called "Operation Dost " to aid the countries.
Within 12 hours following the devastating earthquakes on February 6, 2023, relief supplies including emergency medicines and protective equipment were arranged in three truckloads at the Hindon airbase.
On the morning of February 7th, 2023, trucks began arriving, and by 4:00 pm that day, the relief supplies were being handed over to the Indian Air Force (IAF). By 10 o'clock that night, the last of the aid trucks had arrived, and a plane had taken off for Syria with much-needed supplies.
There were nearly Rs 2 crore worth of emergency relief supplies in the 5,945-ton shipment. These supplies included 27 life-saving medications, two types of protective items, and three categories of critical care equipment.
A larger shipment of emergency supplies was organised for Turkey and Syria on 10 February 2023. Seventy-two critical care medications, consumables, and protective goods weighing 7.3 tonnes were included in the shipment to Syria. A total of 14 different types of medical and critical care equipment, worth a total of Rs 4 crore, were among the relief supplies supplied to Turkey.