NASA and the Italian space agency (Agenzia Spaziale Italiana, ASI) collaborated on a mission to research the consequences of air pollution on human health.
NASA and the Italian space agency (Agenzia Spaziale Italiana, ASI) launched the Multi-Angle Imager for Aerosols (MAIA) project. The project will investigate the health impact of microscopic airborne particles polluting some of the world's most populous cities. However, this is the first NASA mission whose main objective is to improve societal health. MAIA also represents the first time that public health and epidemiological experts have been actively involved with developing a satellite project.
The MAIA observatory is scheduled to launch the project before the end of 2024. It will comprise an ASI satellite known as PLATiNO-2 and a scientific instrument created by NASA's Jet Propulsion Laboratory in Southern California, USA. In this mission, the researchers will analyze data obtained from the observatory, sensors on the Earth, and atmospheric simulations to determine the impact of air pollution on human health.
Issues Related to Air Pollution
To address urgent concerns about the health effects of liquid and solid contaminants that pollute the air we breathe, those results will be compared to human birth, death, and hospitalization records. These tiny particles, known as aerosols, have been related to various illnesses, including lung cancer and asthma, heart attacks, strokes, low birth weight, and early birth in babies. They have also been connected to reproductive problems.
According to David Diner, NASA's chief investigator for MAIA, the toxicity of combinations of various particles has yet to be understood. Breathing airborne pollution particles has been connected with many health concerns. The MAIA will assist in understanding how airborne particle pollution endangers our health and offer insights that will guide the choices made by public health officials and other policymakers in collaboration with colleagues in Italy and worldwide.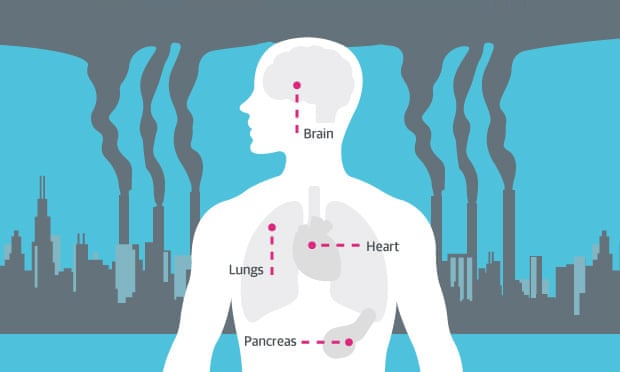 A printable spectropolarimetric camera that can take several angles of digital images in the ultraviolet, visible, near-infrared, and shortwave infrared regions of the electromagnetic spectrum is part of the observatory's science equipment. However, the MAIA science team will use the information to investigate trends and prevalence of health issues associated with poor air quality related to geographical location, composition, and large particulates in the air.
Francesco Longo, head of ASI's Earth Observation and Operation Division, commented that humanity would profit from the knowledge developed by this collaborative endeavor for a year. MAIA represents a significant turning point in the long history of collaboration between NASA and ASI, and it represents the best resources for our two organizations. It will mobilize in terms of skill, knowledge, and Earth-observation technology.
The agreement, signed in January 2023, extends decades of cooperation between NASA and ASI, including on the 1997 launch of the Cassini mission to Saturn. In 2022, the Orion spacecraft on the Artemis I mission carried ASI's ArgoMoon tiny cube satellite or CubeSat. The organization's LICIACube, or Light Italian CubeSat for Imaging Asteroids, was instrumental in NASA's Double Asteroid Redirection Test (DART) project.
Why Particles Matter
Researchers will be able to identify specific contaminants in the atmosphere by looking at the amount, size, and optical characteristics of sunlight bouncing off airborne particles as measured by MAIA. The chemical composition of the particles can be determined using such data along with surface-based observations.
Inhaling PM10 particles, which have a diameter of 10 micrometers or less, can result in tissue destruction and inflammation in the nose, throat, and lungs. PM2.5, or particles smaller than 2.5 micrometers, can enter the lungs more deeply and enter the bloodstream, where they can worsen existing health issues.
Such particles present different characteristics depending on the way they are produced. Carbon Black is produced while burning fossil fuels and forests, whereas mineral dust is produced when soil and sand are burned. Chemical reactions within gases in the air can form other particles, such as organic carbon, sulfates, and nitrates. The primary goal of MAIA is to investigate if exposures to these various kinds of particulate emissions have varied effects on health.
The 11 primary target areas for MAIA's three-year mission are (Los Angeles, Atlanta, Boston) United States, (Addis Abeba) Ethiopia, (Barcelona) Spain, (Beijing) China, (Johannesburg) South Africa, (New Delhi) India, (Taipei) Taiwan, and (Tel Aviv) Israel. The mission will also gather data over 30 secondary target regions worldwide while circling 740 kilometers above the Earth's surface.
The scientific team plans to investigate both the short- and long-term impacts of chronic exposure to particle pollution, which can remain for many years. It is also interesting to consider "sub-chronic" exposure, such as the prolonged inhalation of pollutants that may happen during pregnancy and harm both the mother and the fetus's health.