Arman Soldin, AFP's Ukraine video coordinator, was killed by a rocket explosion near Chasiv Yar in eastern Ukraine on Tuesday. Soldin was part of the first AFP team dispatched to Ukraine following Russia's invasion on February 24, 2022, and led the team's video coverage while traveling to the front lines in the east and south on a daily basis. A minimum of eleven journalists, fixers, or media team drivers have been killed while reporting the conflict in Ukraine.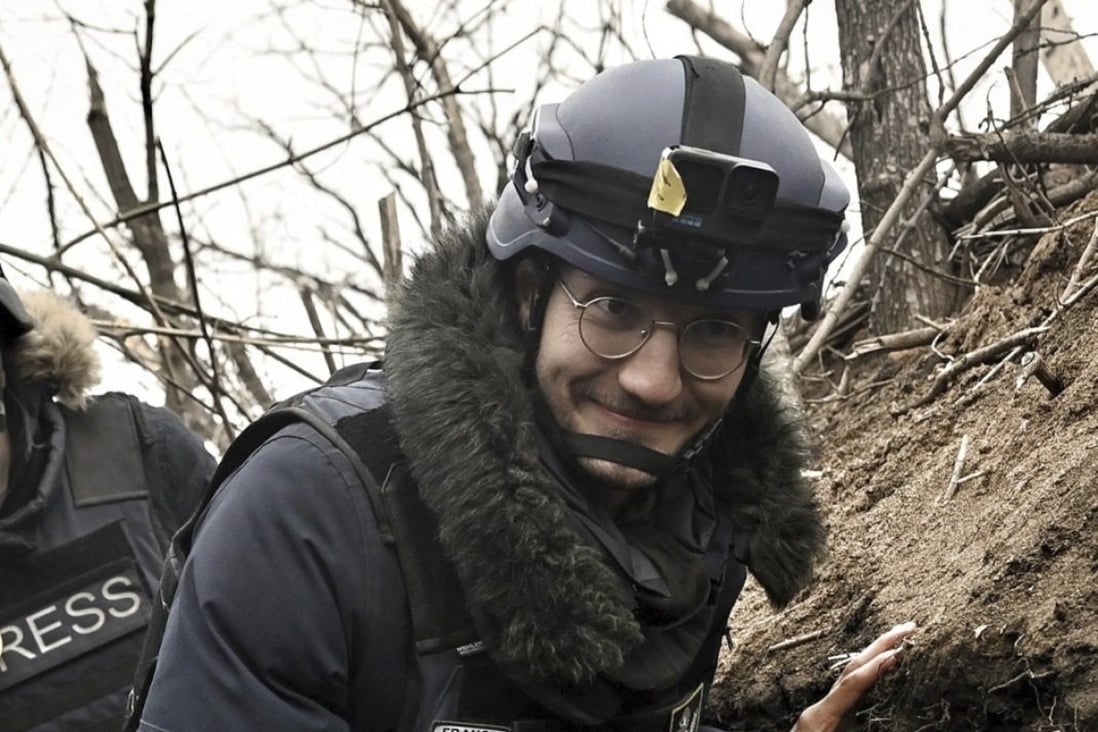 The Attack on AFP's Team
While working with a squad of Ukrainian soldiers, the AFP crew came under fire from Grad missiles. Soldin, 32, tragically passed away when a missile landed near where he was sleeping. The remainder of the team escaped unscathed. The incident occurred at 4:30 p.m. (1330 GMT) in the outskirts of the town near Bakhmut, which has been the epicenter of conflict in eastern Ukraine for a while now.
Soldin's career and the circumstances of his death
Soldin, who was born in Sarajevo, but a French National, started out working for AFP as a trainee in its Rome office in 2015 before being employed in London. He was part of the initial AFP team dispatched to Ukraine when Russia launched its invasion on February 24, 2022, and arrived the next day. A co worker described Soldin as "totally devoted to his craft." He was a seasoned journalist who understood how to chronicle the lives of civilians trapped in the middle of the Ukraine crisis.
According to colleagues, he uncovered a touching encounter in Kyiv involving a conscripted father and his young kid who had fled overseas, bonding over an online strategy game. He even adopted a sick hedgehog.from the trenches and named it Lucky.
Global Response
On Twitter, French President Emmanuel Macron praised Soldin for his bravery in establishing the facts from the first hours of the conflict to inform us. Macron claimed that he felt the pain of his relatives and all his colleagues in a post on Twitter, Ukraine's defense ministry expressed heartfelt condolences to Soldin's family and coworkers, stating he was killed in a Russian missile assault on Chasiv Yar in the eastern area of Donetsk. "Both his legacy and his cause will live on".
The White House paid homage to Soldin as well, with Press Secretary Karine Jean-Pierre stating that humanity was "indebted" to the journalists who died while reporting the conflict. She stated that Journalism was fundamental to a free society. During a lecture at the Freedom House think tank in Washington, US Secretary of State Antony Blinken also expressed his condolences.
Agence France-Presse (AFP) Chairman Fabrice Fries and the agency's global news director Phil Chetwynd have both come forward and offered their condolences. AFP's obituary stated that Arman Soldin celebrated his 32nd birthday on the 21st of March in Ukraine.
Journalists face dangers in War Reporting
Soldin's death is a reminder that the international community must continue to support and protect journalists who risk their lives to showcase the truth. According to Reporters Without Borders (RSF) and the Committee to Protect Journalists (CPJ), at least 11 journalists, fixers, or drivers for media teams have been killed covering the war in Ukraine.
Journalists are often targeted in conflict zones because they play a critical role in informing the world about what is happening on the ground. Soldin's dedication to his craft and his kindness will be remembered by those who knew him, and his legacy will live on through his work. Soldin's death is a loss not just for his family and friends but for the entire journalism community.