The actor known for his roles in classics like Duck, You Sucker!, Sergio Calderón, passed away on Wednesday. He was also cherished for his appearance in TV shows like The A-Team.
The charming Mexican character actor Sergio Calderón has died at 77. He was most known for his roles in The In-Laws, Men in Black, and Pirates of the Caribbean 3: At World's End. Across his filmography, was well known for playing villains and he was fond of the reaction that his fans gave for such characters.
The tragic loss of Calderón
According to a family spokesman, Calderón passed away on Wednesday from natural causes in a hospital in Los Angeles.
His wife Karen Dakin, children Johanna and Patrick Calderón-Dakin, vice president of the public relations business The Mesulam Group, son-in-law Raaj, and grandchildren Krishnaavi, Emiliano, and Victoria will continue to care for him.
He was born on July 21st, 1945 and lived in a tropical village until he was ten years old, when he travelled to Mexico City to attend the Instituto Andrés Soler of the Asociación Nacional de Actores.
Calderón's long and distinguished career
There are over thirty or so films in Calderón's filmography. Additionally, he appeared on the Better Things season finale of the FX series last year.
In legendary writer-director Sergio Leone's film Duck, You Sucker! (1971), he played a Mexican revolutionary during the turn of the 20th century. Together with Albert Finney, he portrayed a fierce Mexican officer in the film Under the Volcano directed by John Huston in 1984.
In the first episode of The A-Team on NBC in 1983, he made an appearance as the colourful bandit Malavida Valdése. He came back on the show in the beginning of the third season after a year.
In the Arthur Hiller comedy The In-Laws (1979), Calderón played Alfonso, one of the Hondurans; it was the performance that earned him his SAG card. Viewers of the original Men in Black (1997) will also recognise Calderón as the "head on a stick" held by an extraterrestrial "illegal alien" trying to cross the U.S.-Mexico border.
Later, he played the Spanish pirate Lord Capt. Vallenueva in Pirates of the Caribbean 3: At World's End in 2007.
Calderón and his legacy
The actor portrayed numerous villains throughout the course of his protracted career. In an interview with the Los Angeles Times that was published just days before he passed away, Calderón stated that he adored playing those kinds of characters because people genuinely despise them.
Calderón continued by saying that people who recognise him publicly criticise him. For him, that represents achievement since it shows that he was successful in persuading others through his performance.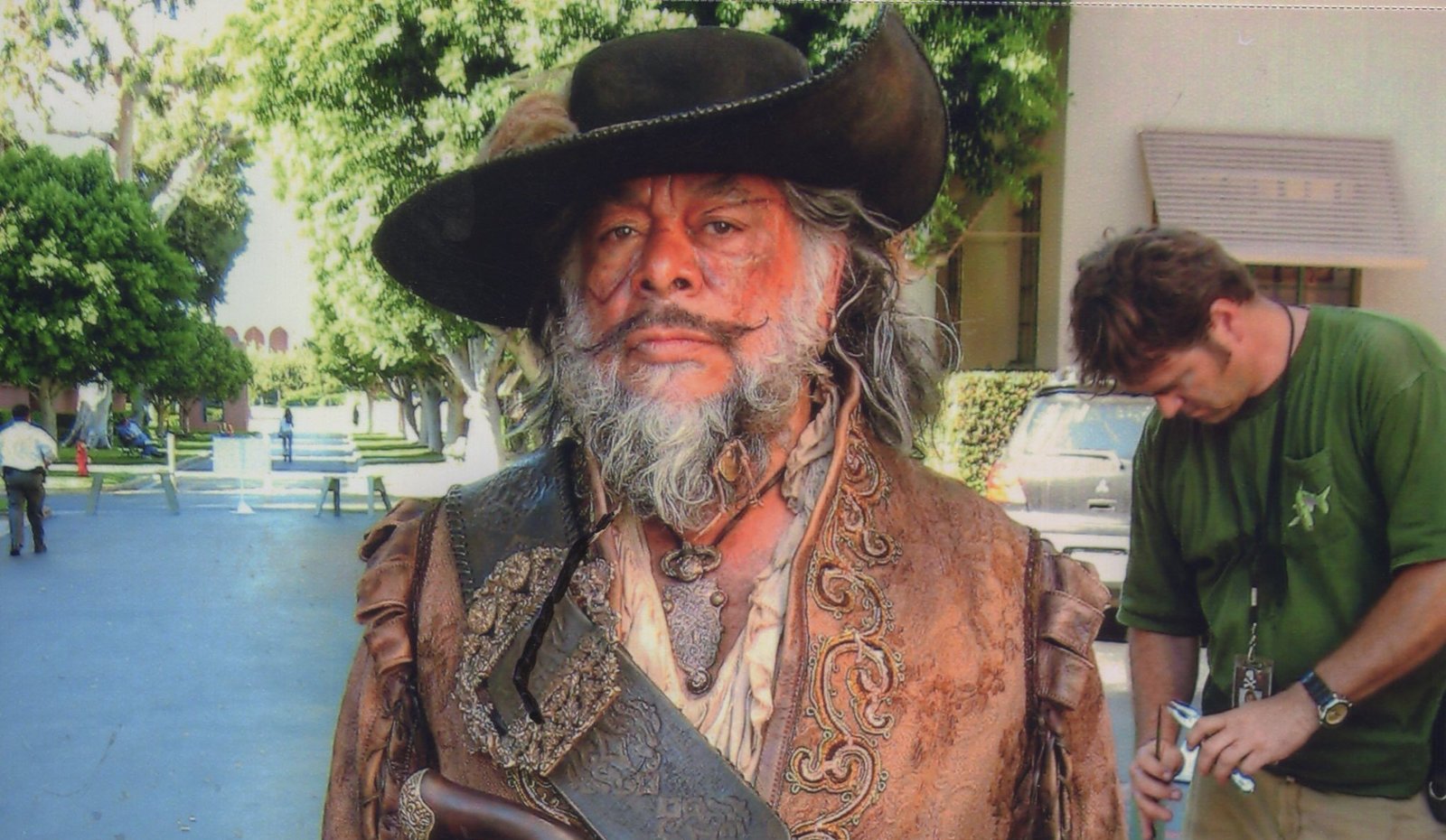 In 1970, he played his first major motion picture role in the Mexican-produced film The Bridge in the Jungle. The actor was a natural fit for the movie targeted at American viewers because he had previously worked as an English instructor.
Following his casting in the 1979 comedy "The In-Laws," Calderón joined the Screen Actors Guild and later moved to Los Angeles in order to pursue a career in Hollywood.
On social media, the late actor posted many images from the set, including ones with Johnny Depp, the franchise's protagonist, and rock legend Keith Richards, who portrayed the Pirate Lord of Madagascar and Depp's father.
In 1997's Men in Black, Calderón, who is a regular cast member, played José, the character whose head is shown next to Tommy Lee Jones' K in an image that he proudly shared on social media.
He was most known for his roles in Pirates of the Caribbean 3 and Men in Black, according to a Twitter user who was among the many fans who expressed their sorrow over his passing. Duck, You Sucker!, a western directed by Sergio Leone, was mentioned in another comment as a role he excelled in.