Over 40k women have been reported missing in five years, with 8,290 cases in 2020 alone.
In a concerning revelation, recent data from the National Crime Records Bureau (NCRB) highlights a significant number of missing women in Gujarat, India. The figures indicate a distressing trend, with over 40,000 women reported missing over a span of five years. In 2020 alone, 8,290 cases of missing women were registered, painting a grim picture of the situation. The issue demands urgent attention and concerted efforts to address the root causes behind these disappearances.
Background: Rising Concerns and Persistent Challenges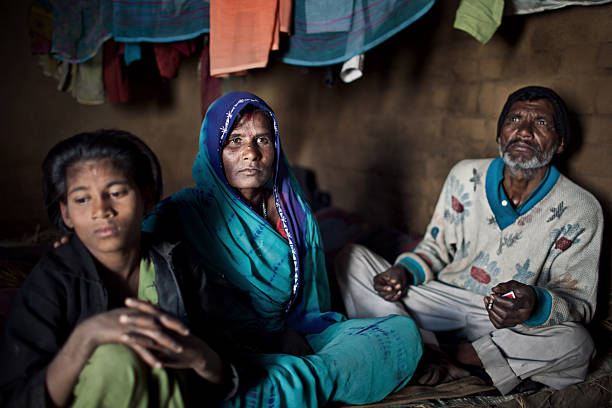 The increasing number of missing women in Gujarat is a matter of serious concern. The state has witnessed a disturbing rise in such cases, raising questions about the safety and well-being of its female population. These disappearances impact the lives of the missing women and leave their families in distress and anguish, unsure of their loved ones' fate.
The NCRB data underscores the persistence of this issue, necessitating a deeper understanding of the underlying factors that contribute to these alarming statistics. It is crucial to analyze the social, economic, and cultural aspects that may be associated with the high number of missing women in Gujarat.
Raising Awareness and Enhancing Security Measures
Addressing this grave issue requires a multi-pronged approach, encompassing awareness campaigns, community involvement, and improved security measures. The authorities must collaborate with civil society organisations, women's rights groups, and local communities to raise awareness about the significance of reporting missing women promptly and providing support to their families.
Enhancing security measures and strengthening the existing law enforcement mechanisms is also of paramount importance. This includes improving police responsiveness, ensuring efficient investigation processes, and establishing specialized units to handle missing person cases. Additionally, the use of technology, such as facial recognition systems and databases, can aid in locating missing individuals and reuniting them with their families.
Factors Contributing to Missing Women Cases
Several factors contribute to the high number of missing women in Gujarat. Economic disparities, social stigmas, gender-based violence, and inadequate support systems for vulnerable women are some of the underlying issues that must be addressed. Poverty and lack of education can push women into vulnerable situations, making them more susceptible to exploitation and trafficking.
Additionally, cultural norms and gender inequalities may play a role in perpetuating these incidents. Empowering women, promoting gender equality, and challenging societal norms that perpetuate discrimination and violence are essential steps in tackling this problem effectively.
International Perspective: Global Efforts and Lessons Learned
While the issue of missing women is not limited to Gujarat, it demands global attention and collaborative efforts. Countries worldwide have faced similar challenges and have implemented various strategies to combat the problems. Sharing best practices, knowledge, and experiences from different regions can provide valuable insights and contribute to the development of effective solutions.
International organizations, such as the United Nations and its agencies, can play a vital role in facilitating dialogue, sharing resources, and promoting the protection and rights of women. Collaboration between governments, civil society, and non-governmental organisations is crucial in addressing the systemic issues that contribute to the high number of missing women.
Urgent Action Required to Protect Women
The NCRB data revealing over 40,000 missing women in Gujarat over a five-year period is a grave concern that demands immediate action. The government, law enforcement agencies, and society at large must work together to address the root causes behind these disappearances and implement measures to protect women and ensure their safety. Only through concerted efforts, awareness, and comprehensive strategies can we make progress towards a society where every woman can live without fear and enjoy her fundamental rights.