The 12-day film festival ends with the announcement and presentation of the prestigious Palme d'Or to one of the films in competition on Saturday.
The 76th Cannes Film Festival comes to an end on Saturday with the awarding of its top prize, the Palme d'Or, after 21 world premieres, nearly two weeks of red-carpet parades, and hundreds of thousands of camera flashes.
This year's jury, led by Swedish director and two-time Palme d'Or winner Ruben Ostlund, will deliberate on one of cinema's most coveted honours. The quick ceremony will come before the Pixar animation "Elemental," which will close the festival.
The Cannes Opening Ceremony took place on May 16 at 7 o'clock. On Brut, it was shown globally. The Cannes Closing Ceremony will begin at 8:30 p.m. on Saturday, May 27.
Palme d'Or 2023
Any of the 21 films that screened in the main competition at Cannes has a chance of taking home the Palme d'Or. "The Zone of Interest" by Jonathan Glazer, a chilling Martin Amis adaptation about a German family living close to Auschwitz; "Fallen Leaves" by Finnish director Aki Kaurismäki; and "Anatomy of a Fall," a complex courtroom drama set in the French Alps, are among this year's festival's critics' picks.
Two of them—"Anatomy of a Fall" and "The Zone of Interest"—star Sandra Hüller, a German performer who is a strong contender for best actress.
On Friday, the Un Certain Regard section of the festival announced the winners, and "How to Have Sex," Molly Manning Walker's first film, took home the top honour.
Ruben Ostlund, the filmmaker of "Triangle of Sadness," will chair the jury at the Cannes Film Festival in 2023. American actors Brie Larson and Paul Dano are in his eight-person crew. Atiq Rahimi, Damian Szifron, Julia Ducournau, Maryam Touzani, Denis Menochet, and Rungano Nyoni are additional members.
About the Cannes Film Festival
One of the most famous and well-known film festivals in the world is the Cannes Film Festival, sometimes referred to as the Festival de Cannes. It happens every year in Cannes, France. The 2023 Cannes Film Festival began on May 16 and will end on May 27. The festival, which was founded in 1946, offers filmmakers a venue to present their work and compete for significant honours, such as the Palme d'Or, the festival's top award.
The Cannes Film Festival draws a wide variety of films from different genres and nations that include both well-known directors and up-and-coming talent. It is well known for presenting eagerly anticipated films and acting as a springboard for many popular films. Professionals from the business, like directors, producers, distributors, and actors, assemble at the festival to network, strike deals, and promote their works.
The ceremony on Saturday will mark the end of this year's iteration. This year, Cannes has not been short on spectacle, A-listers, or controversy.
The highlights so far
The out-of-competition division saw the biggest premieres. "Killers of the Flower Moon," a vast portrayal of American exploitation starring Leonardo DiCaprio and Lily Gladstone, is Martin Scorsese's epic about the Osage murders. Harrison Ford's final Indiana Jones film, "Indiana Jones and the Dial of Destiny," began with a tribute to Ford. "Asteroid City" by Wes Anderson made its debut.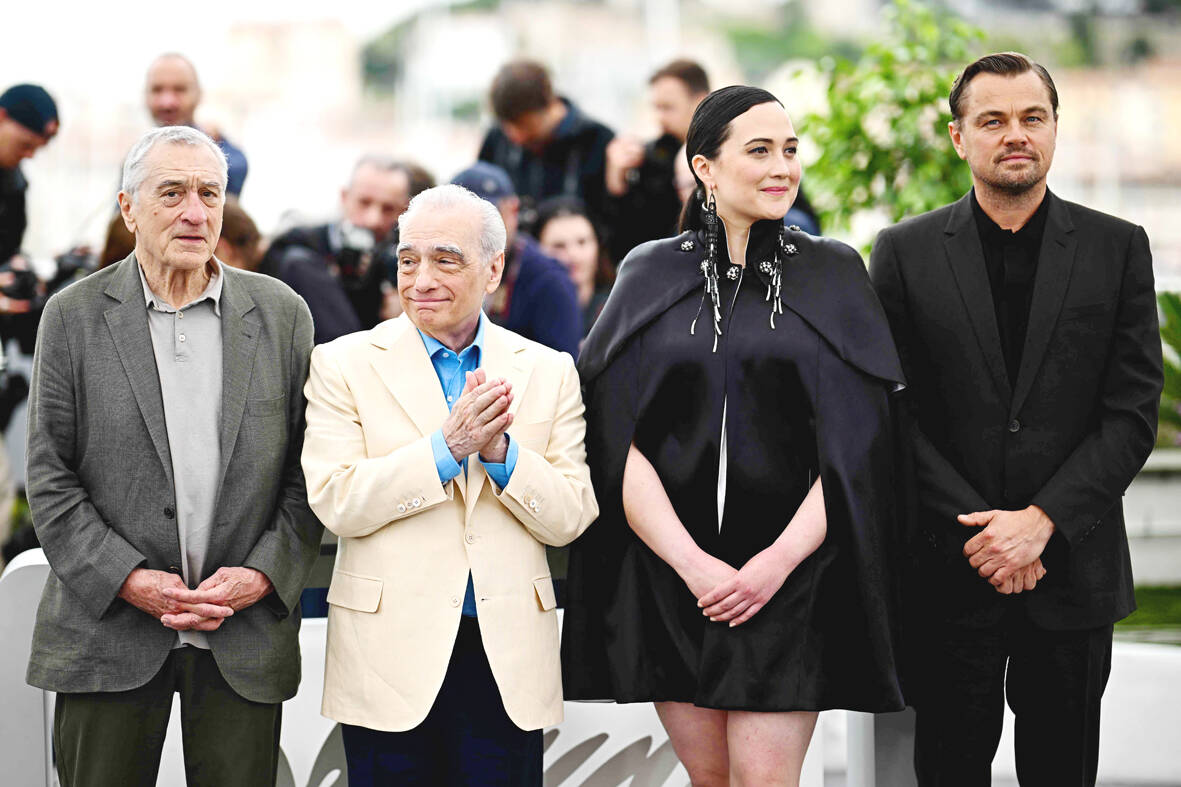 The festival started off on a contentious note. The opening night movie was "Jeanne du Barry," a historical drama in which Johnny Depp also appears as Louis XV. Depp made his most high-profile appearance at the premiere following the conclusion of his contentious trial with his ex-wife, Amber Heard, last year.
The choice of "Jeanne du Barry" increased complaints that Cannes was welcoming too many men who were allegedly aggressive.
Cannes has been unable to reach an agreement with Netflix in recent years because it demands that films entered in competition follow France's stringent theatre windowing regulations. But intriguingly, a Netflix film may perhaps take home the Palme d'Or. "May December," directed by Todd Haynes and starring Natalie Portman and Julianne Moore, debuted in competition before being picked up by Netflix for North American distribution for an estimated $11 million.